The TurnBoard PRO®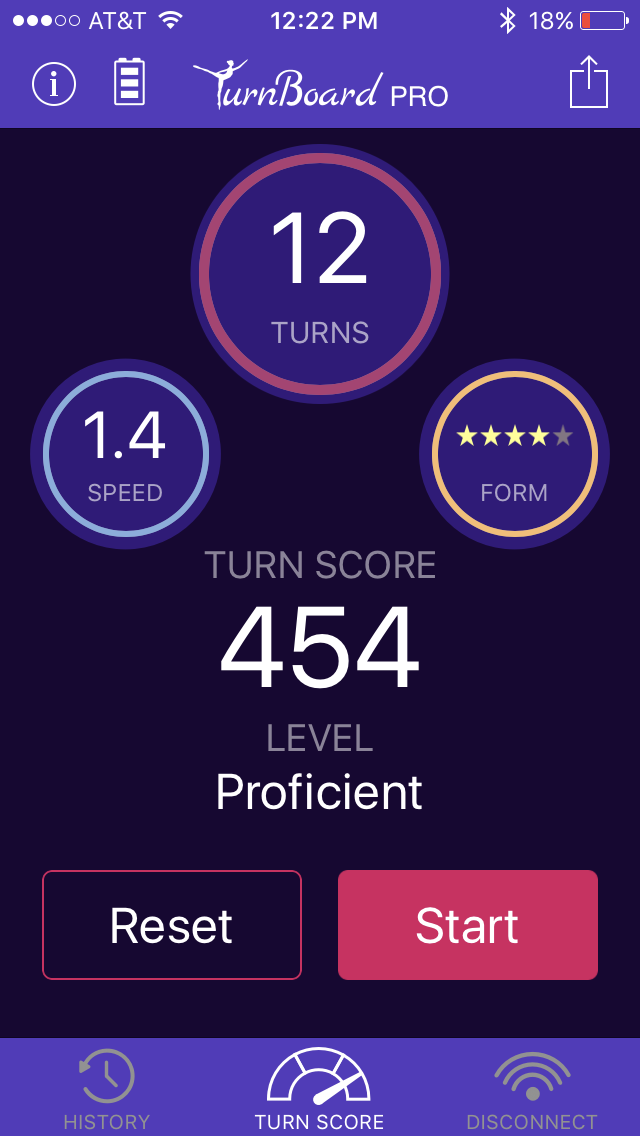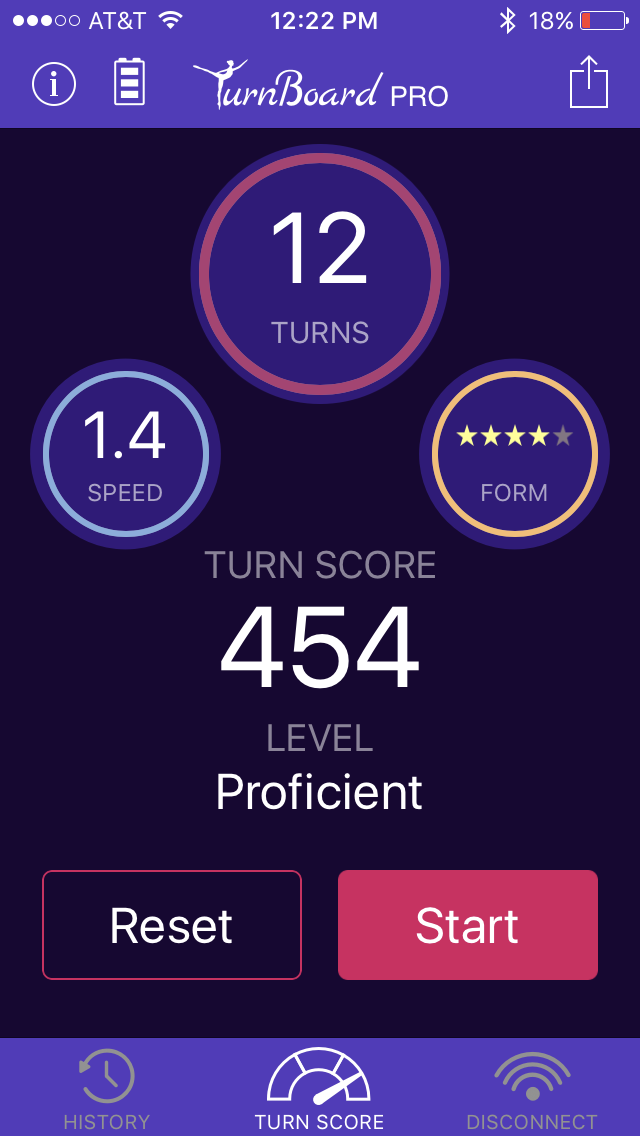 The TurnBoard PRO®
IMPORTANT: The TurnBoard PRO is designed to work only with iOS devices (iPhone, iPad & iPod Touch).
Turn like a PRO with the TurnBoard PRO.
The TurnBoard PRO is an advanced TurnBoard that contains built-in sensors and connects to your iPhone through Bluetooth. The TurnBoard PRO comes with a FREE downloadable app, and the app measures the dancer's turns, speed, and overall form. As you turn on the TurnBoard PRO, the app automatically calculates your personal Turn Score. Turn Scores range from 1 (Rookie) to 1,000 (World Class). The better the turns, the higher the score! Learn with instant feedback and track your improvement from week to week. Compete with friends, share your Turn Score, and watch your turns improve!
The TurnBoard PRO helps dancers analyze and improve their turns. Connect. Turn. Learn. What's your Turn Score?
Turn like a PRO with the TurnBoard PRO.
Proper ballet turning requires focused spotting, a strong core, and correct arm placement. The Official TurnBoard was designed to have very little friction, which allows dancers to concentrate on the individual components of turning, with the option of rising to relevé. The skills learned from using the TurnBoard lead to better and increased turns, even when turning without the TurnBoard. Experience the sensation of doing additional turns, and gain confidence as your turns improve.
Colors: Gold Glitter, Kendall K Ruby Red Glitter and Kenzie Ziegler Pink Glitter
Includes: Micro-USB cable, lithium ion rechargeable battery, and free downloadable TurnBoard PRO app
Weight: Approximately 10 ounces
Length: 11 inches (28 centimeters)
Width: 3 inches (7.5 centimeters)
*iPhone not included
140K+ Followers with daily features, instructional videos, and monthly giveaways!
Buy The TurnBoard® direct from the manufacturer.
Customer satisfaction is our top priority. We ship all orders through USPS Priority Mail, with expedited shipping options available. Contact us directly for large volume orders (25+ units).
Shipping Rates:
U.S. Economy Shipping (7-10 business days): Free of charge.
U.S. First Class Shipping (3-5 business days): $5.95 for 1st TurnBoard, only $2 for each additional TurnBoard.
International Standard Shipping: $12.95 for 1st TurnBoard, only $4 for each additional TurnBoard. International orders can take between 2-4 weeks to clear customs and arrive.