The StretchPRO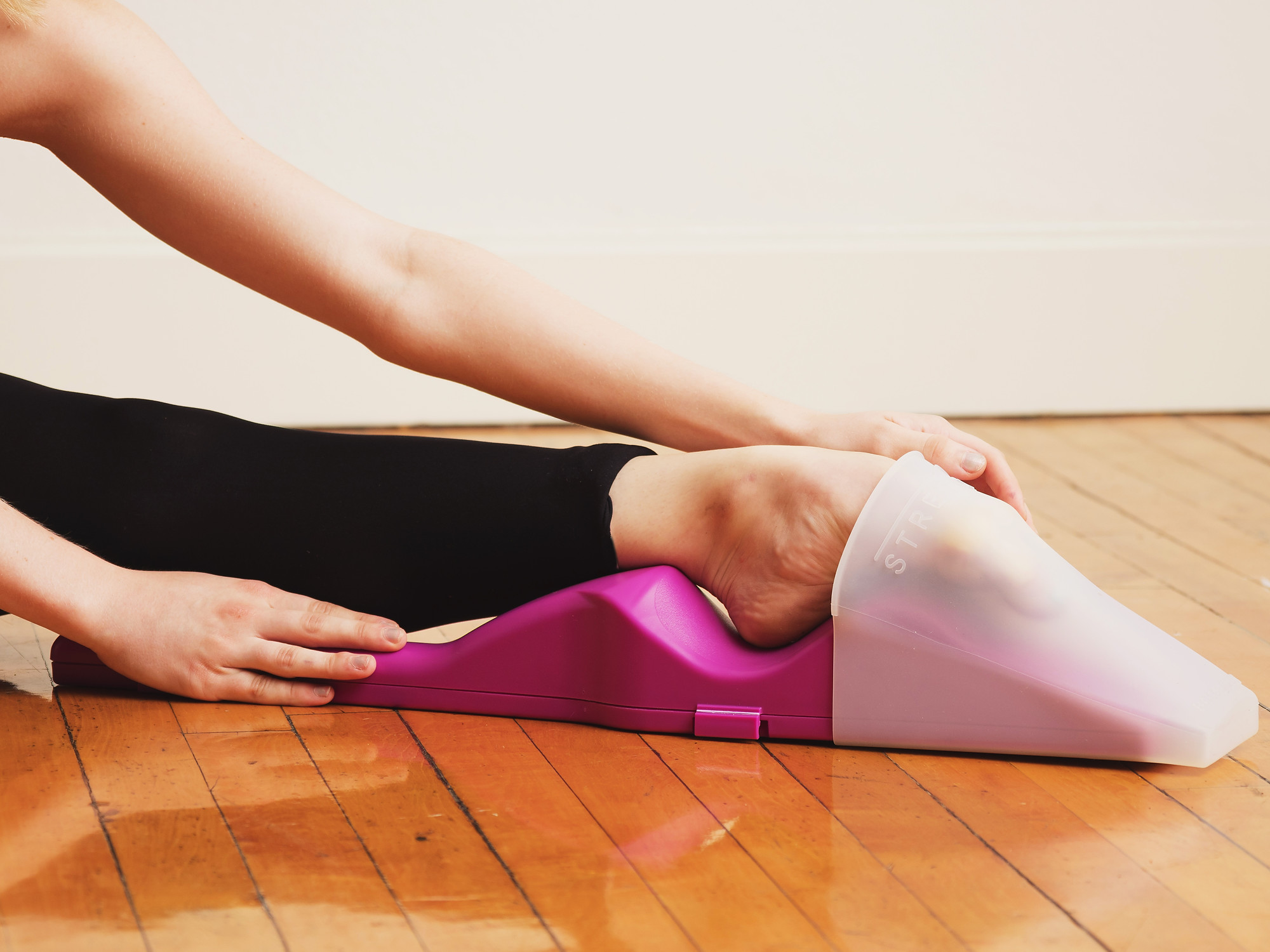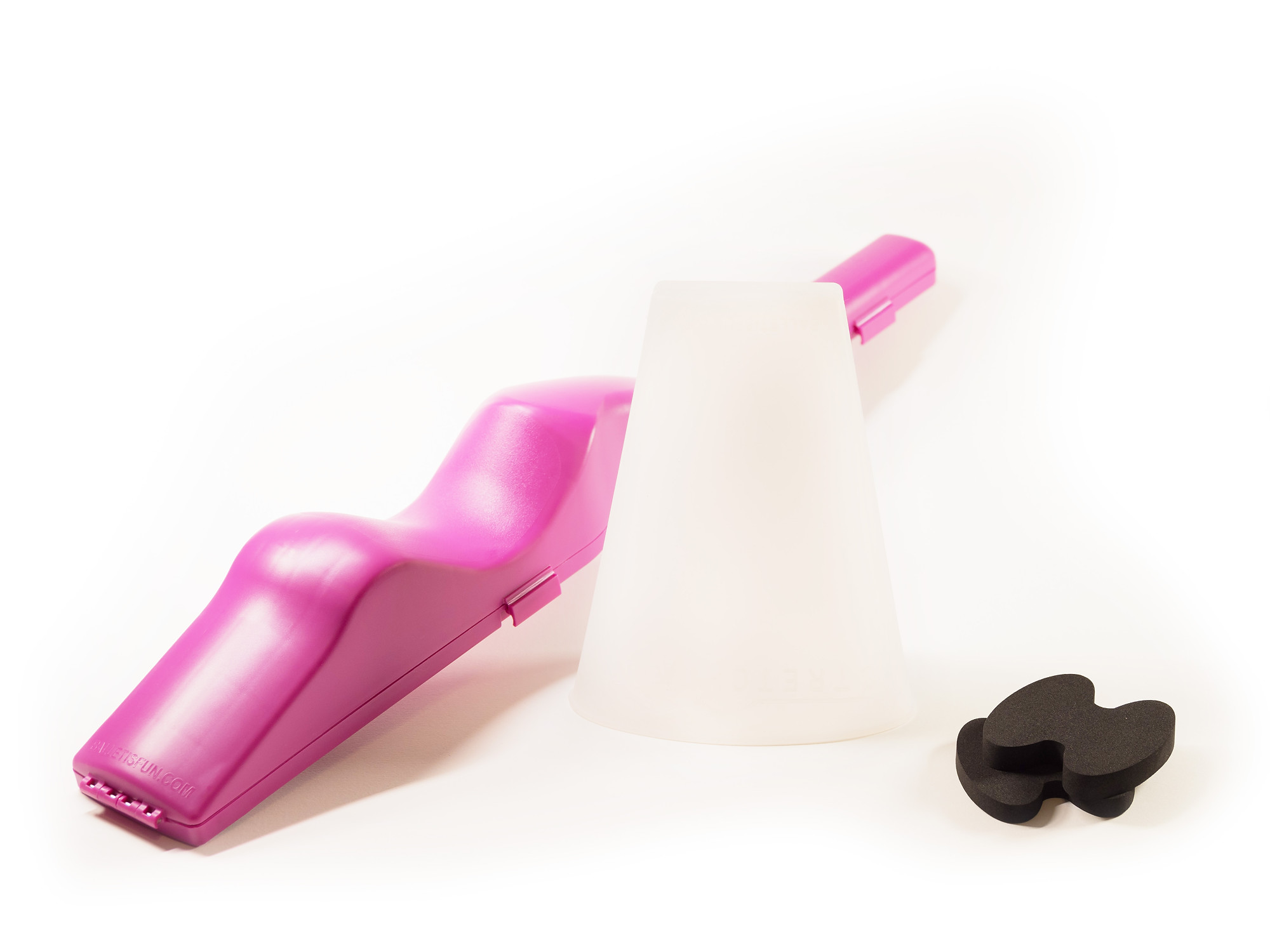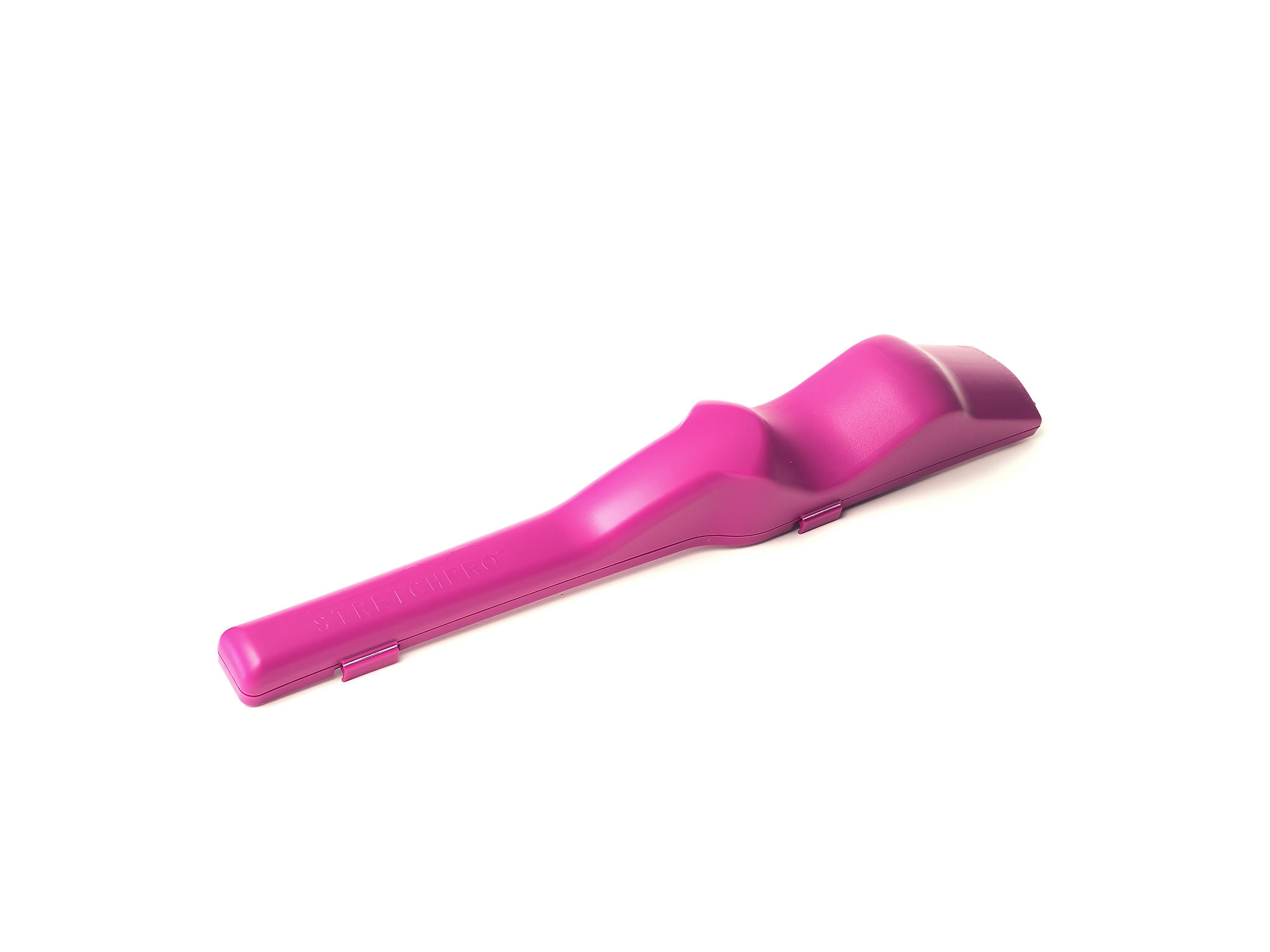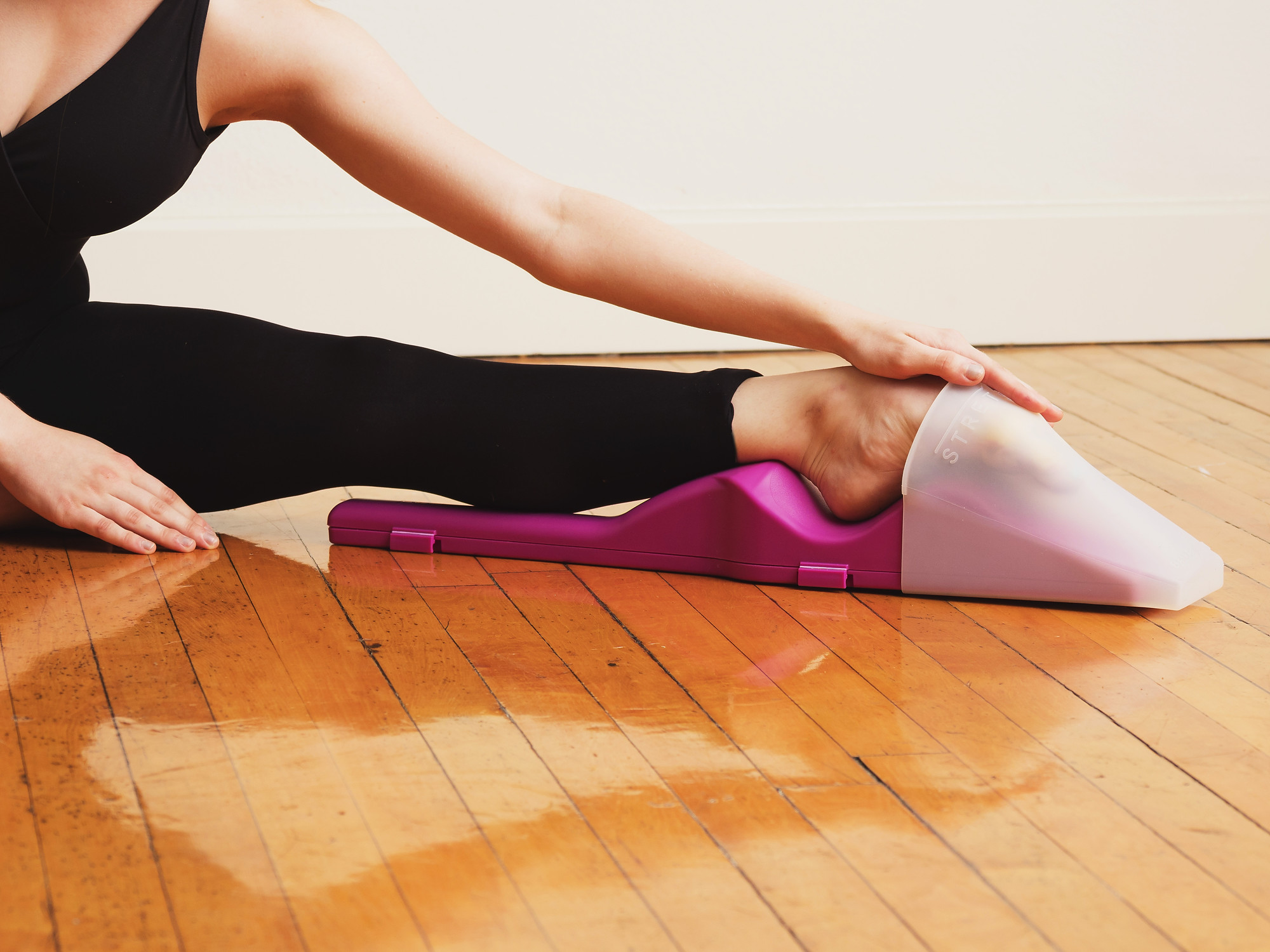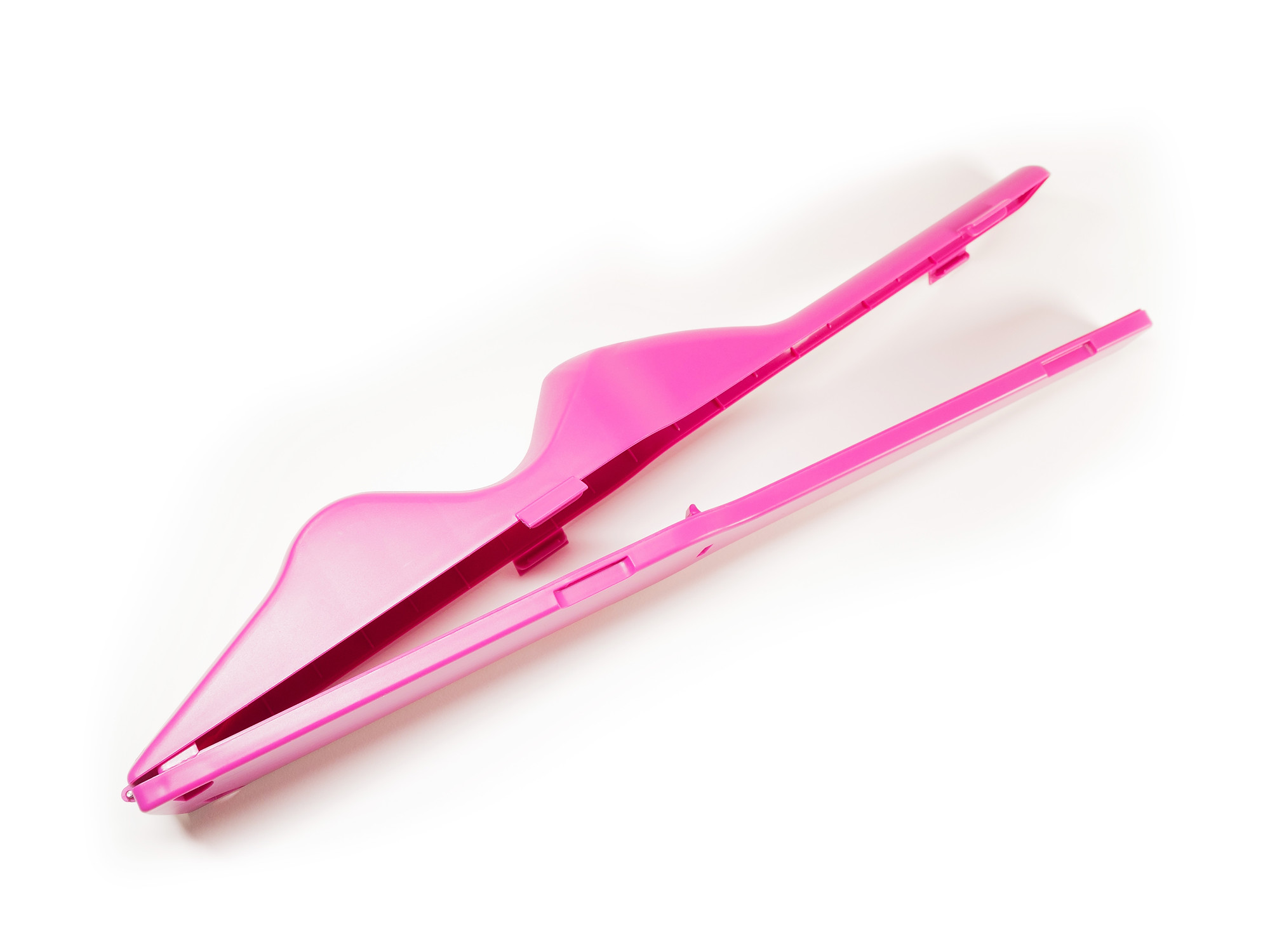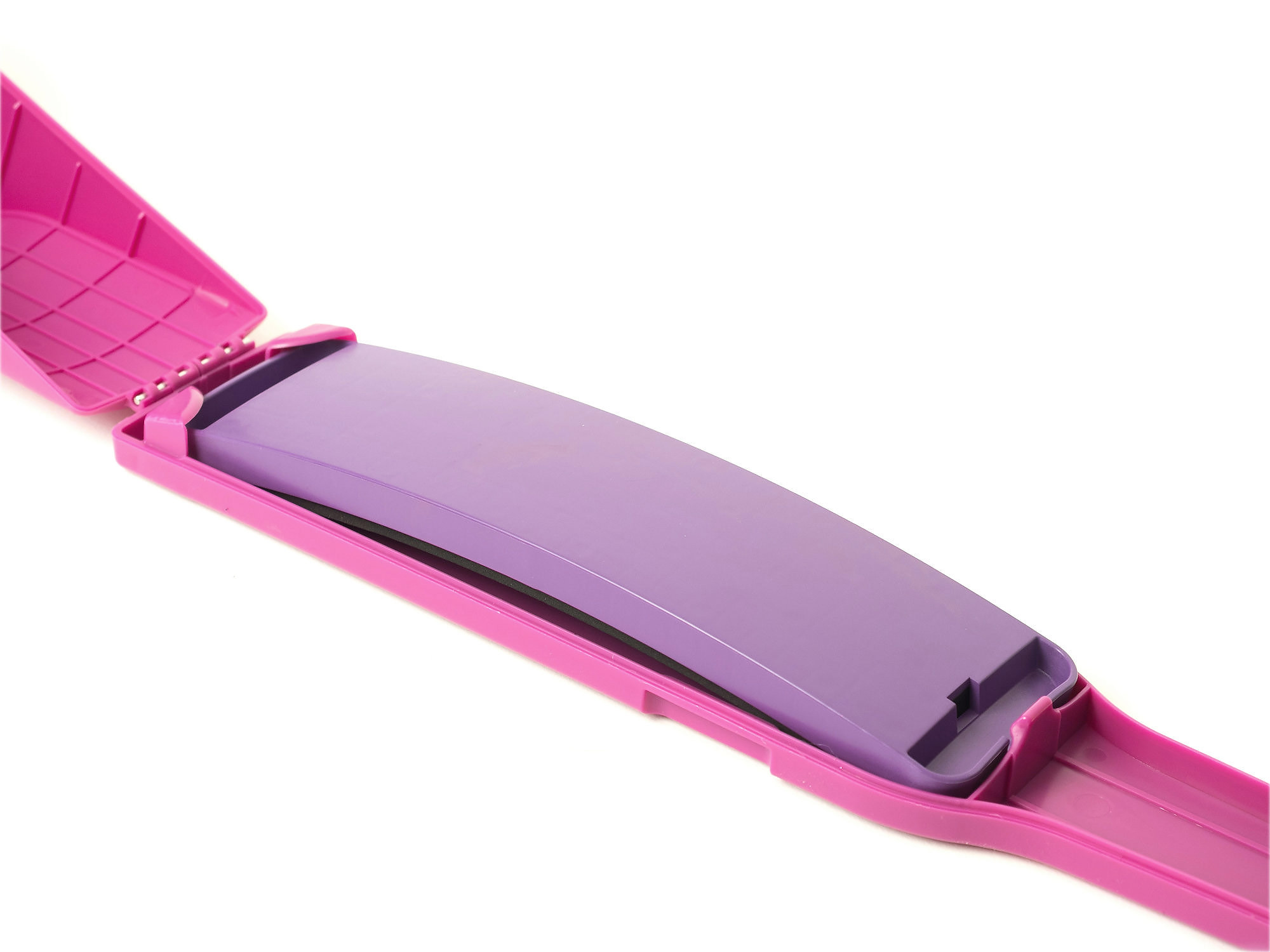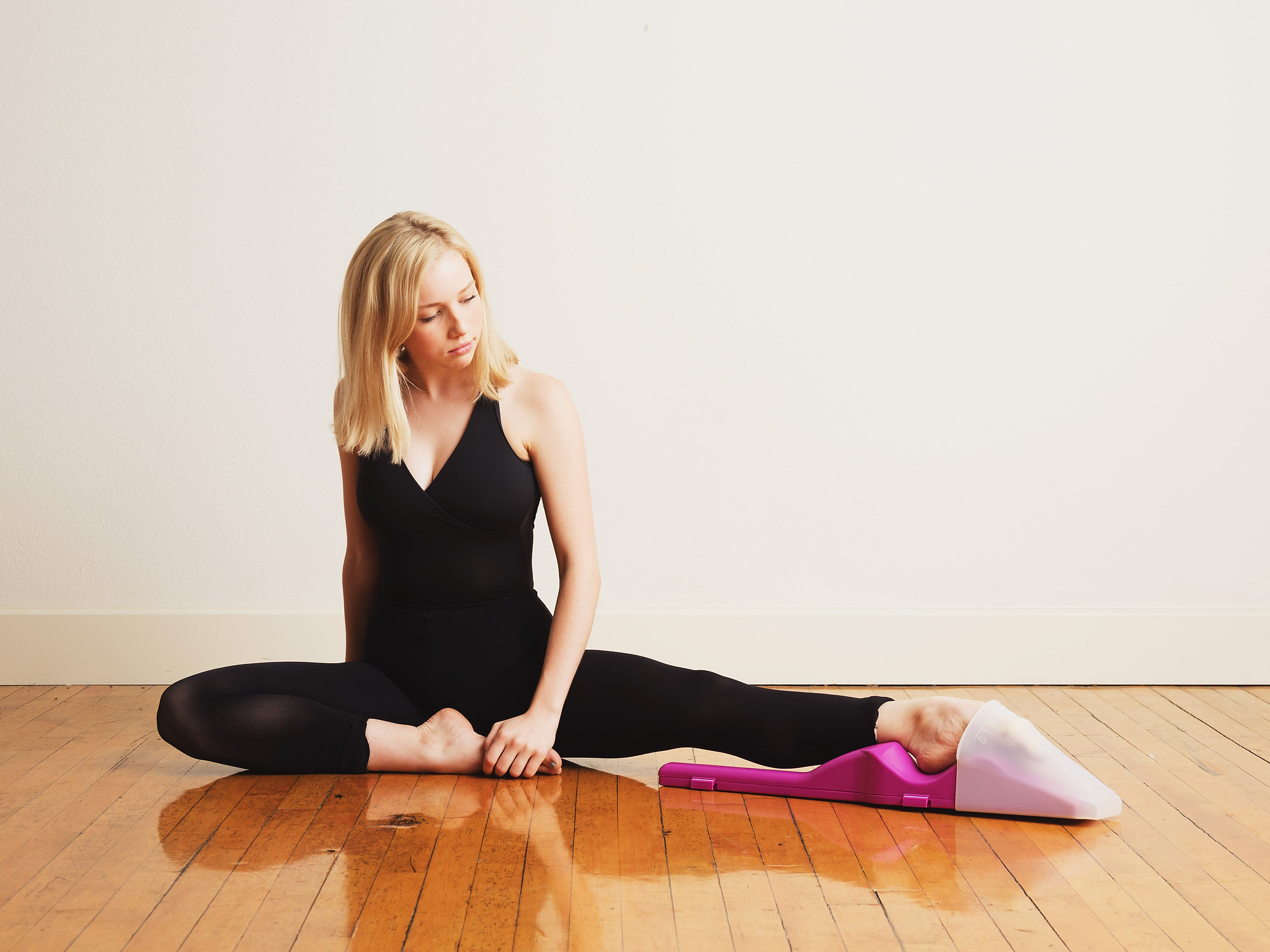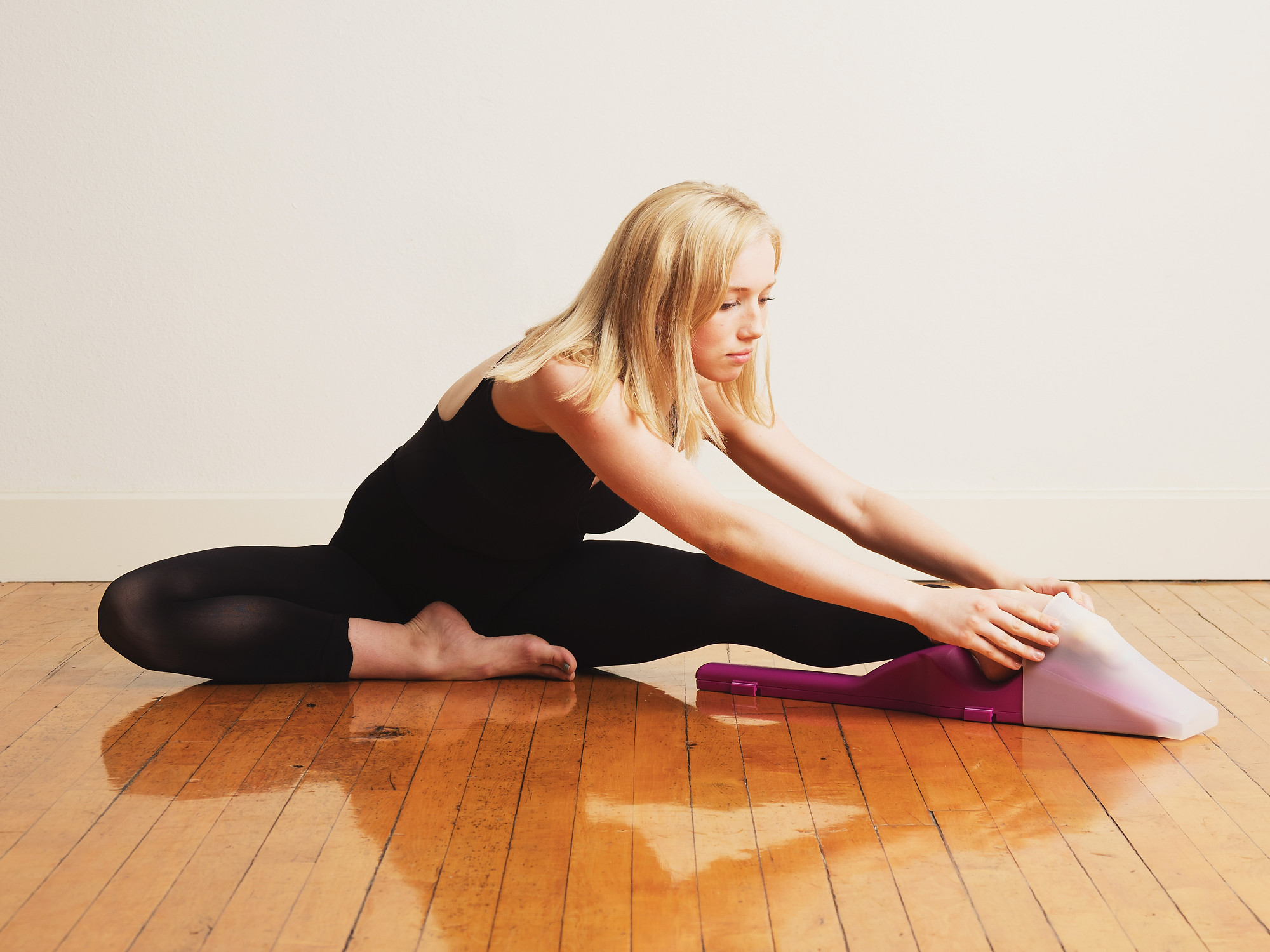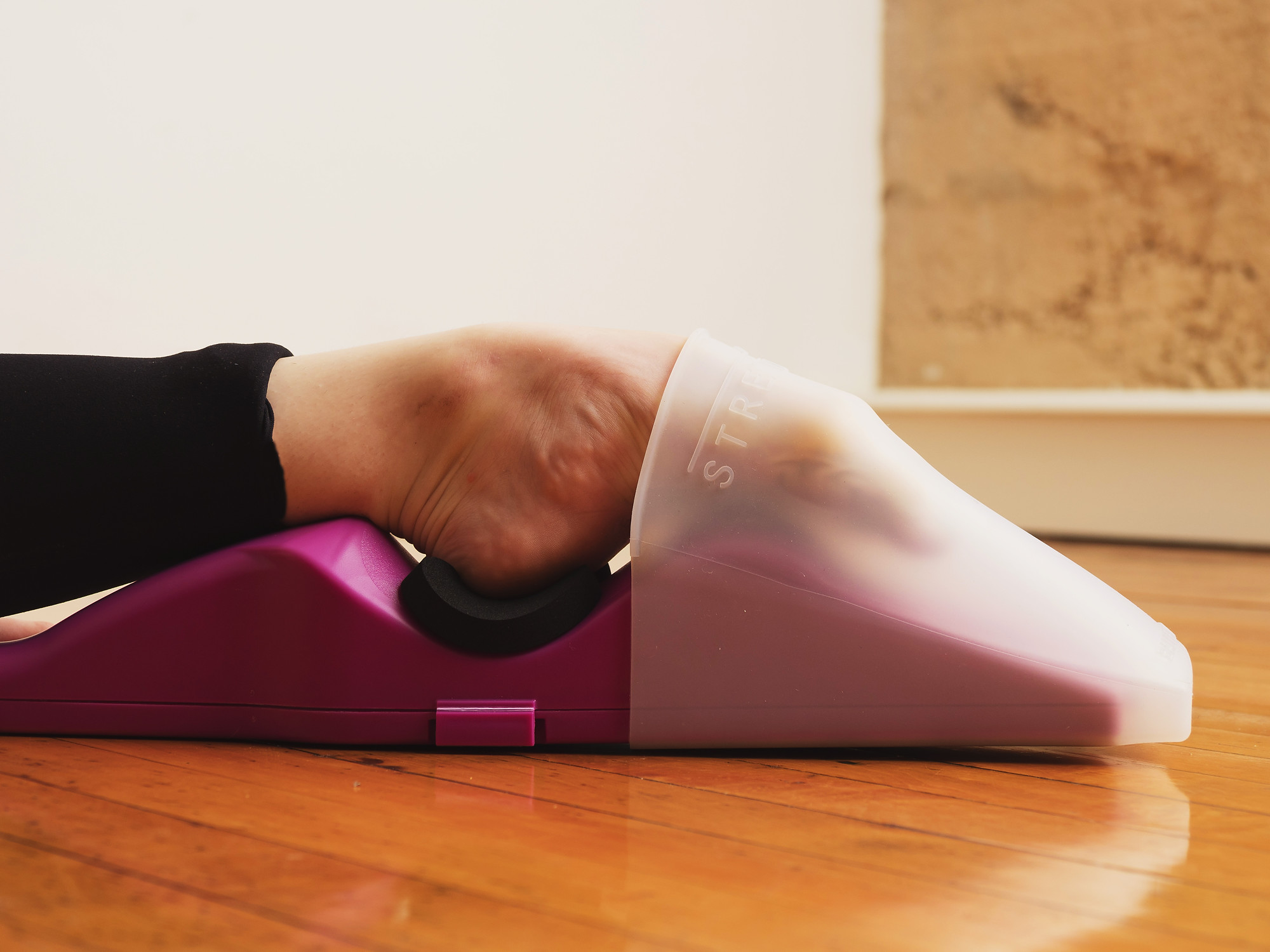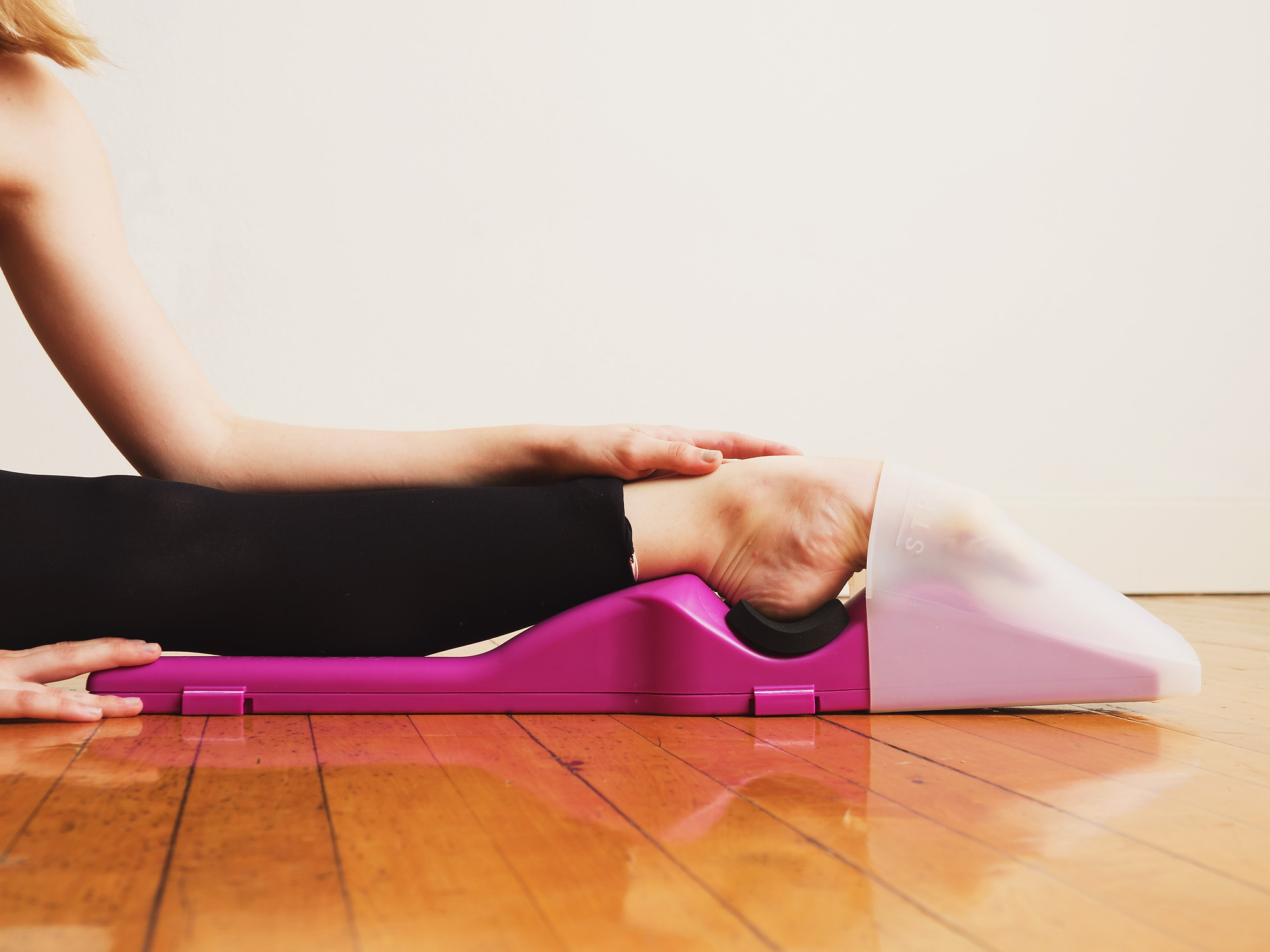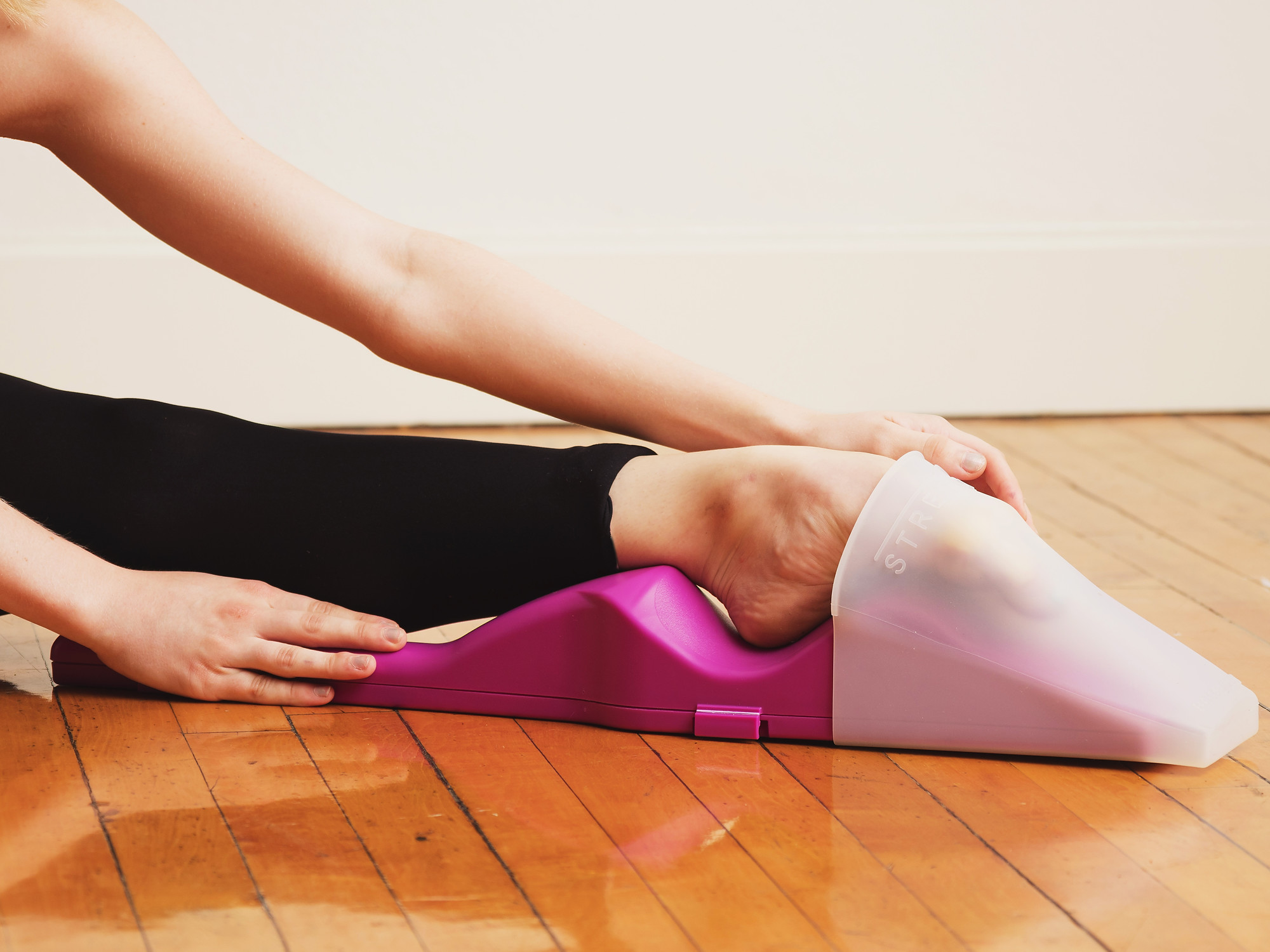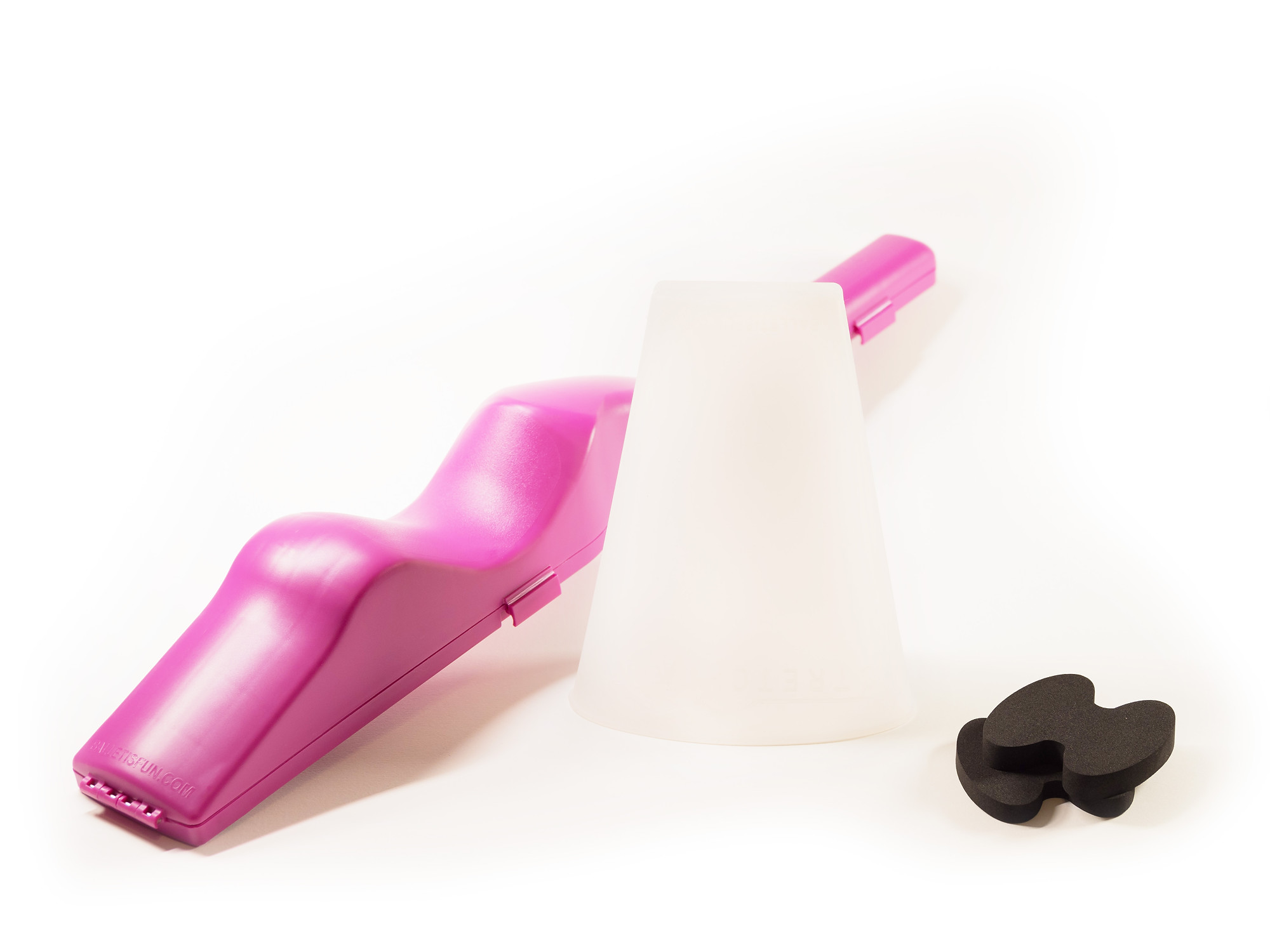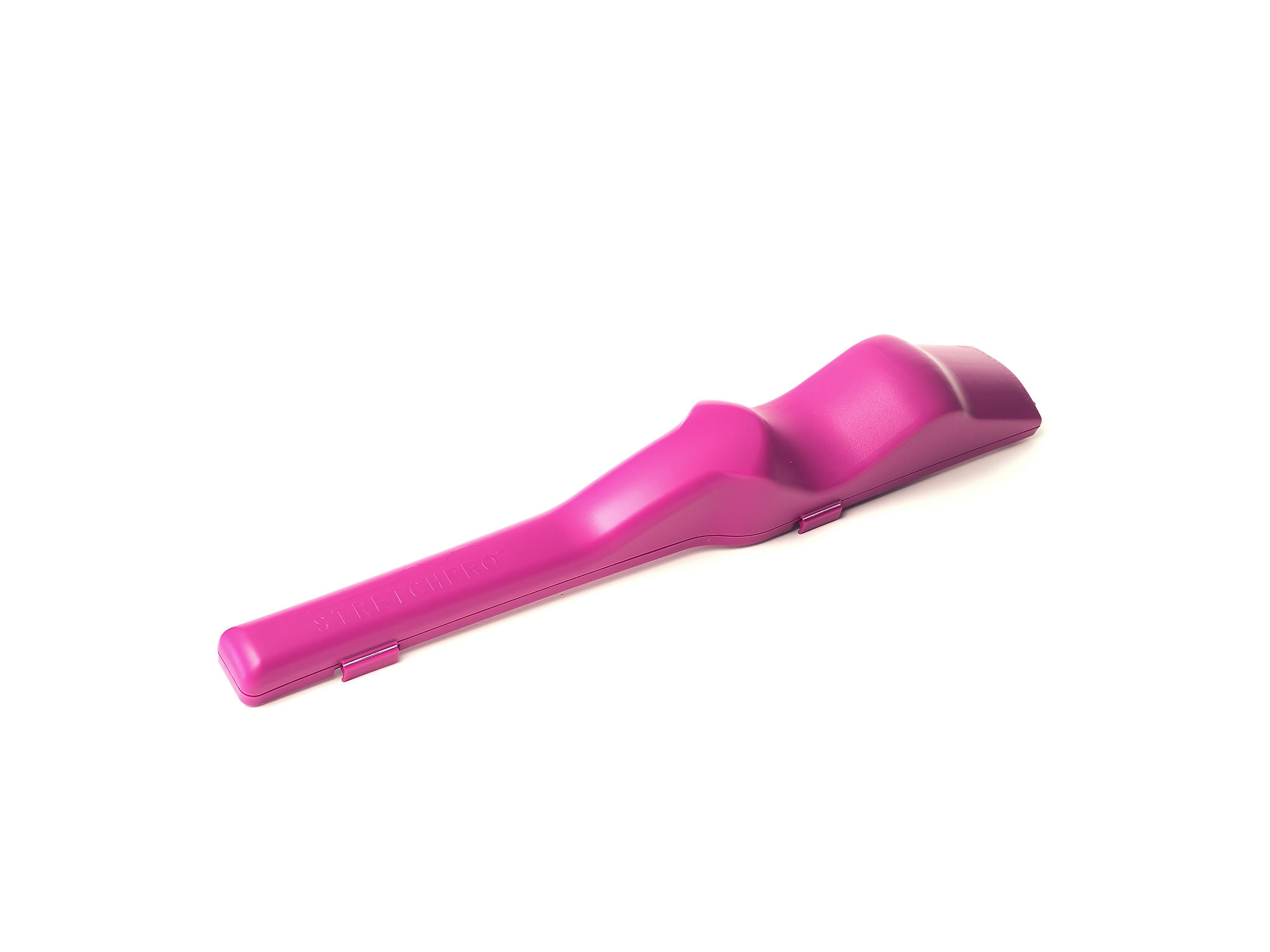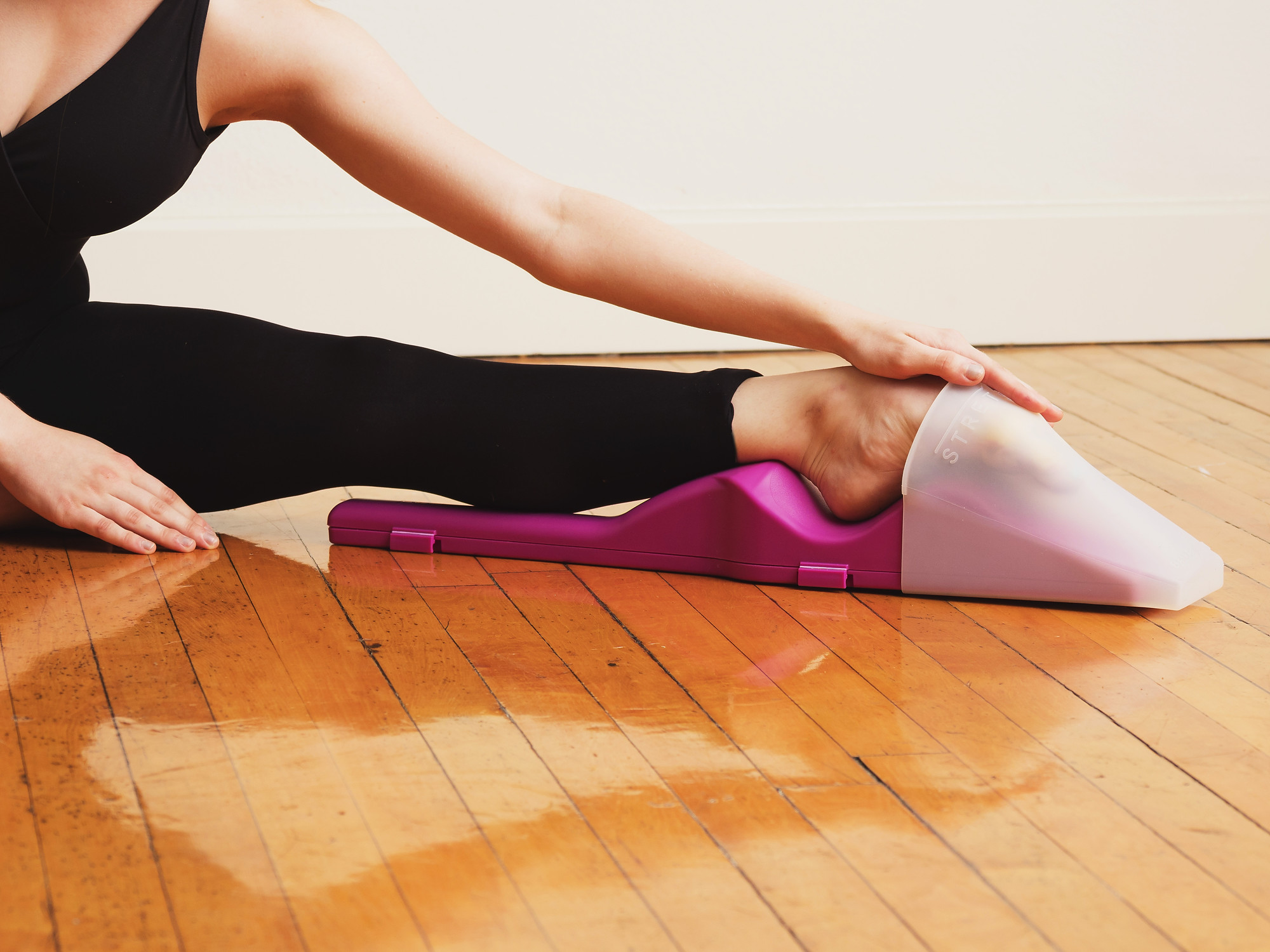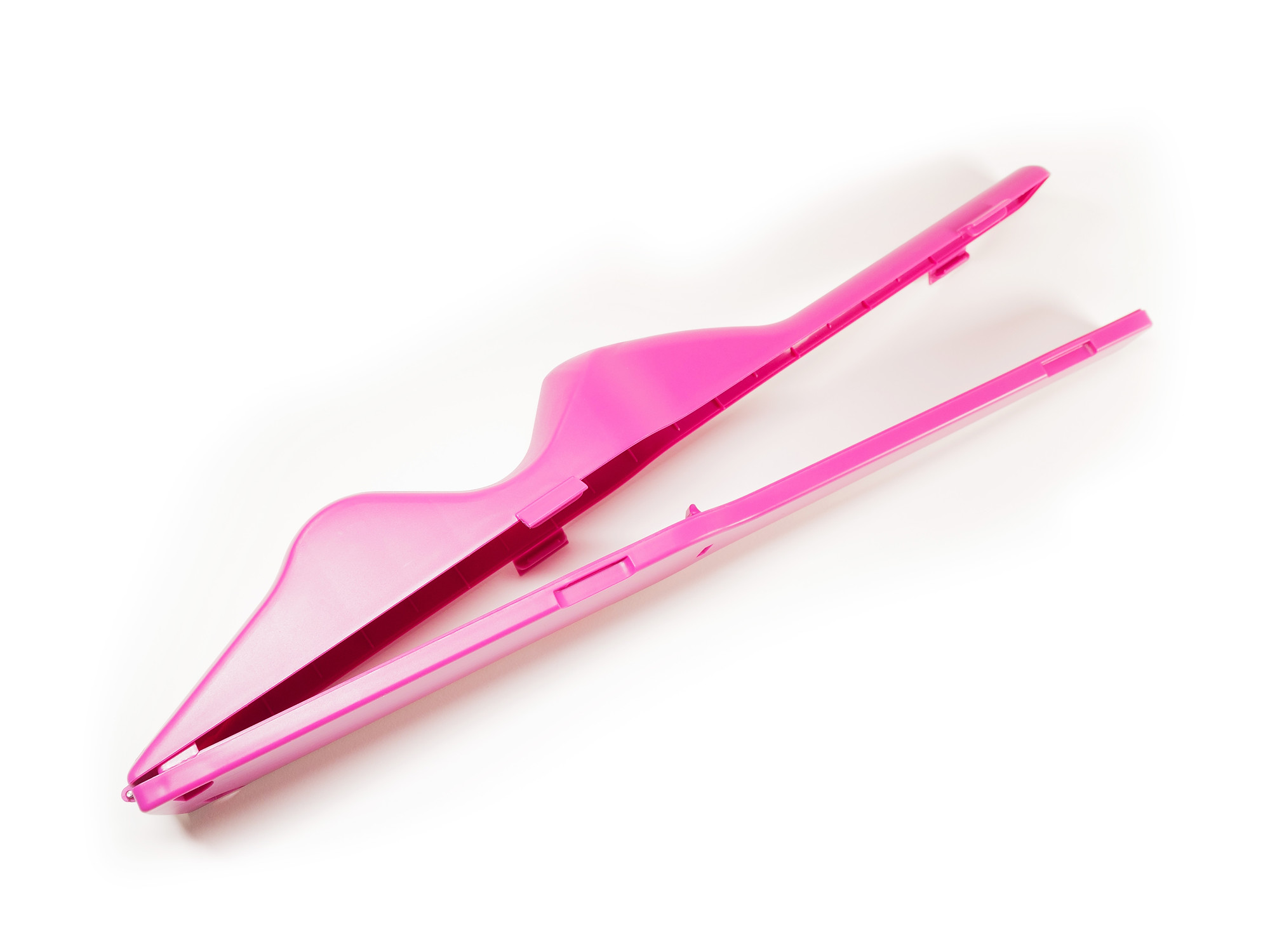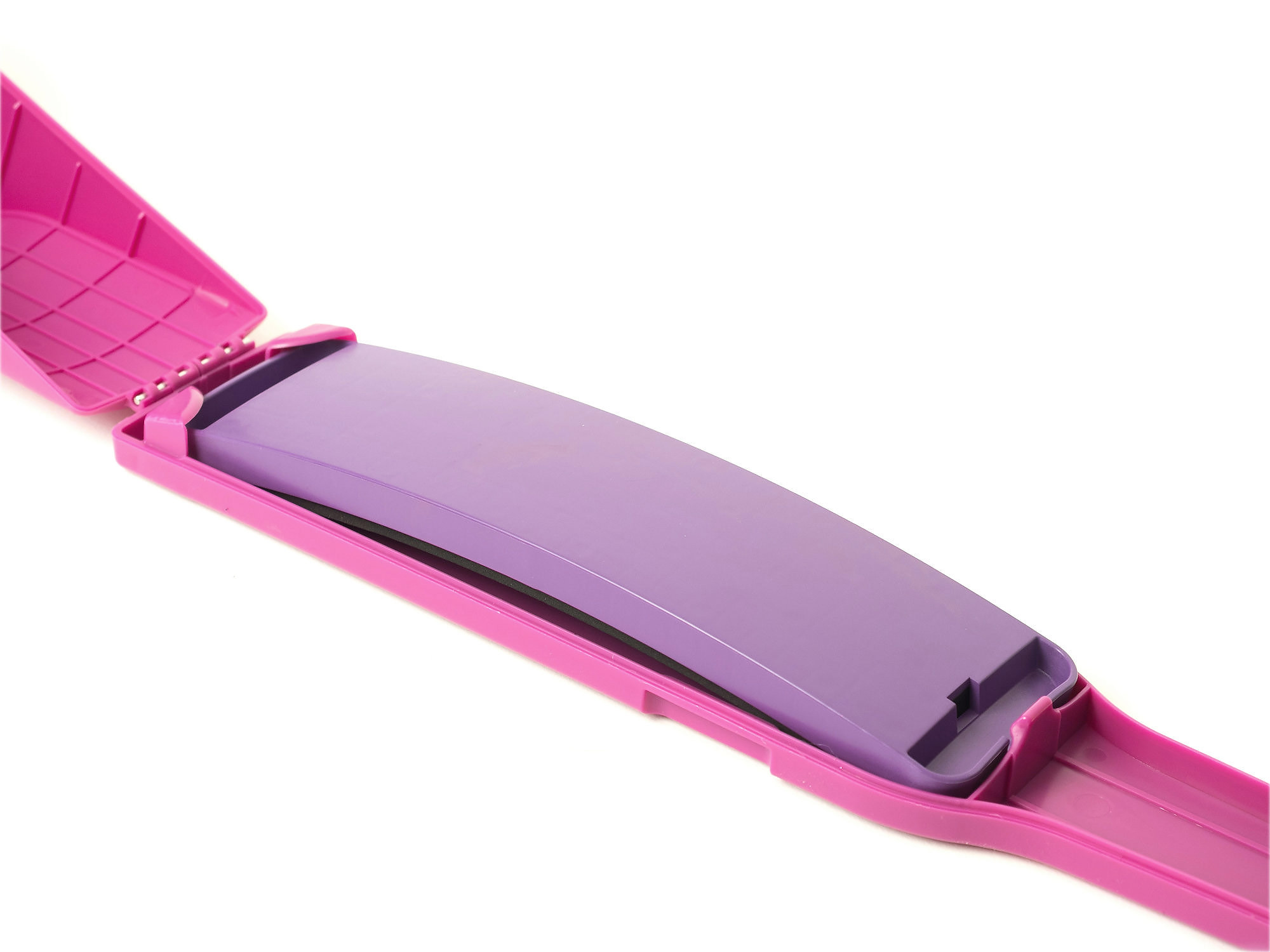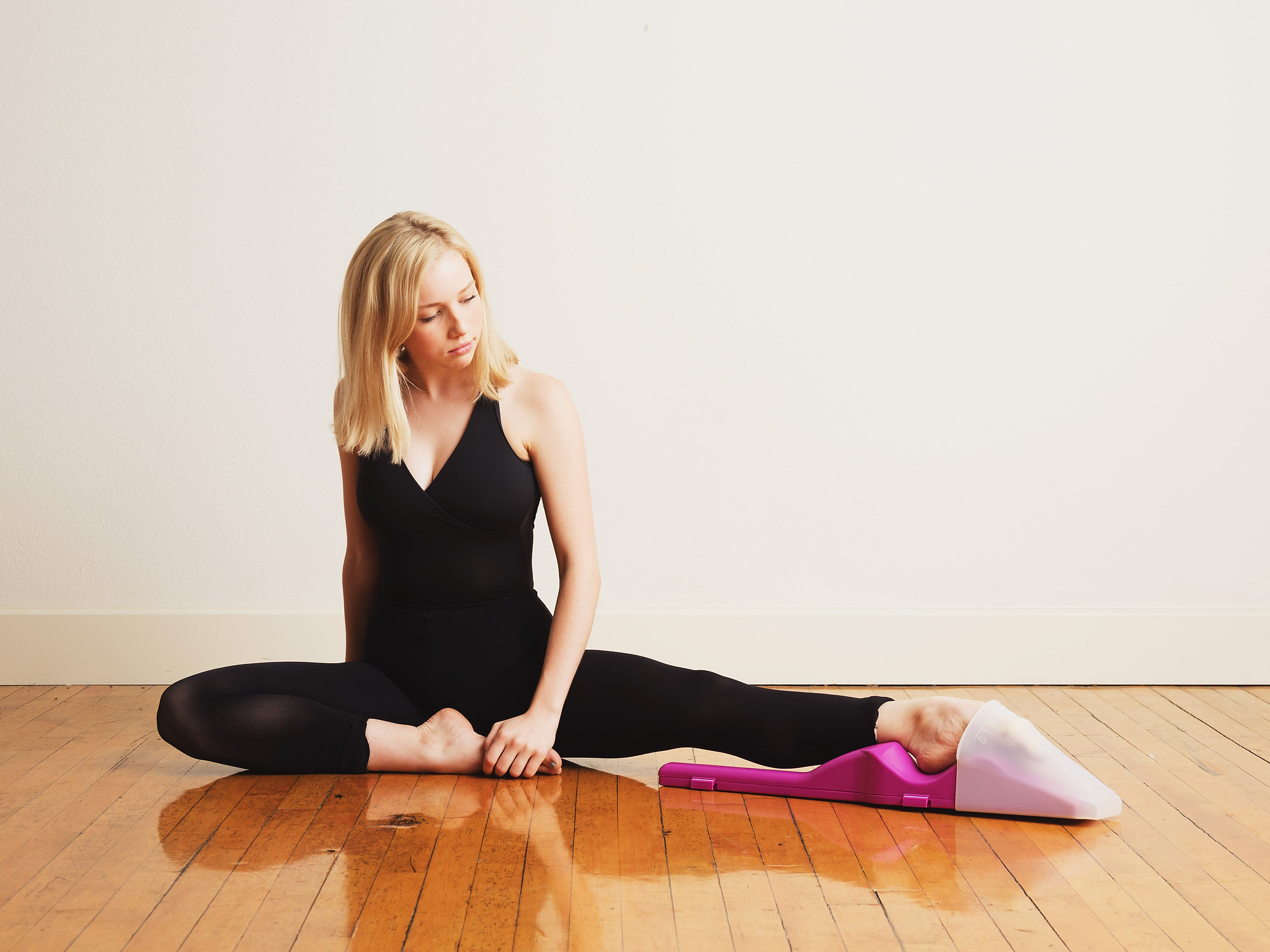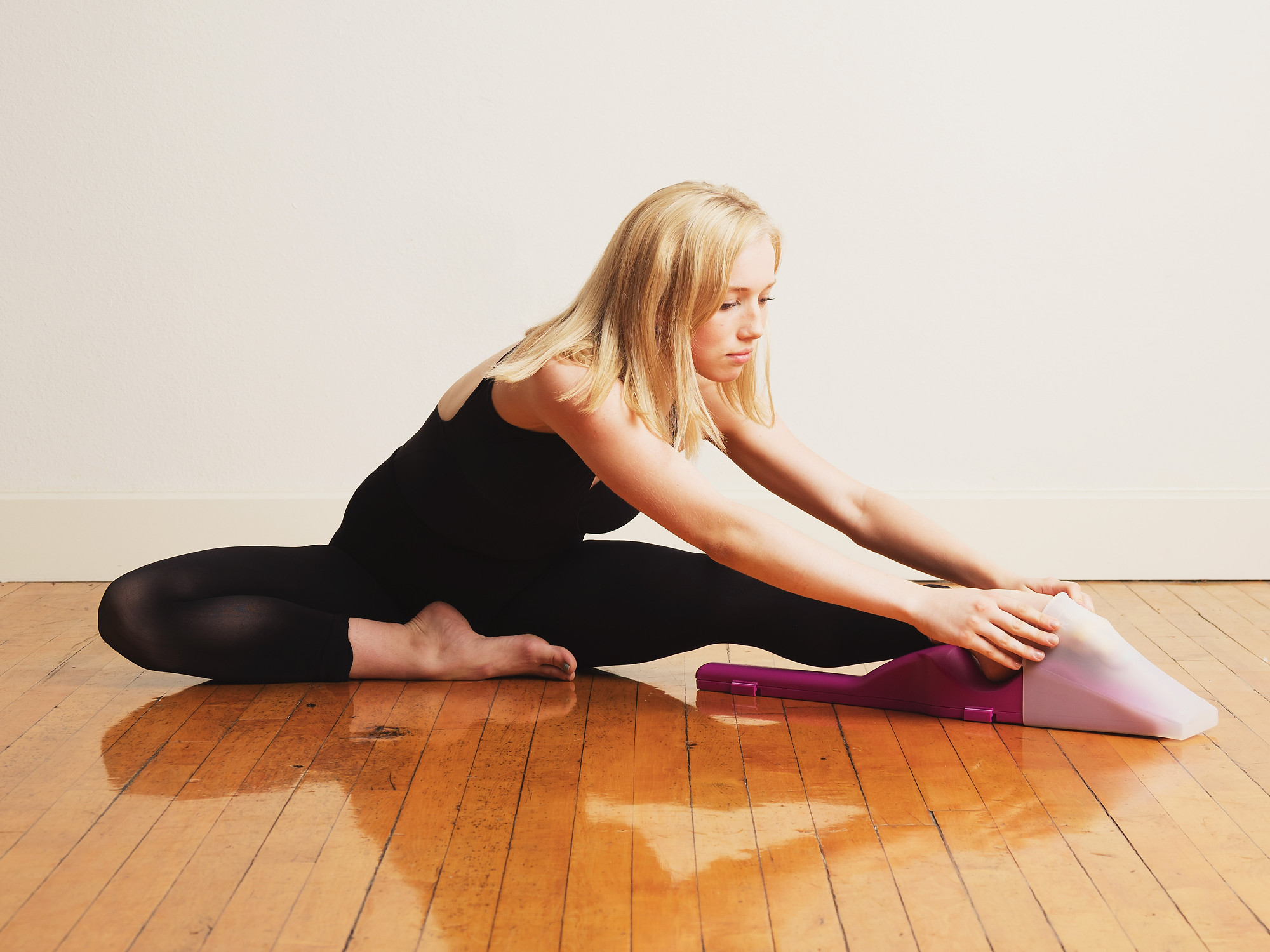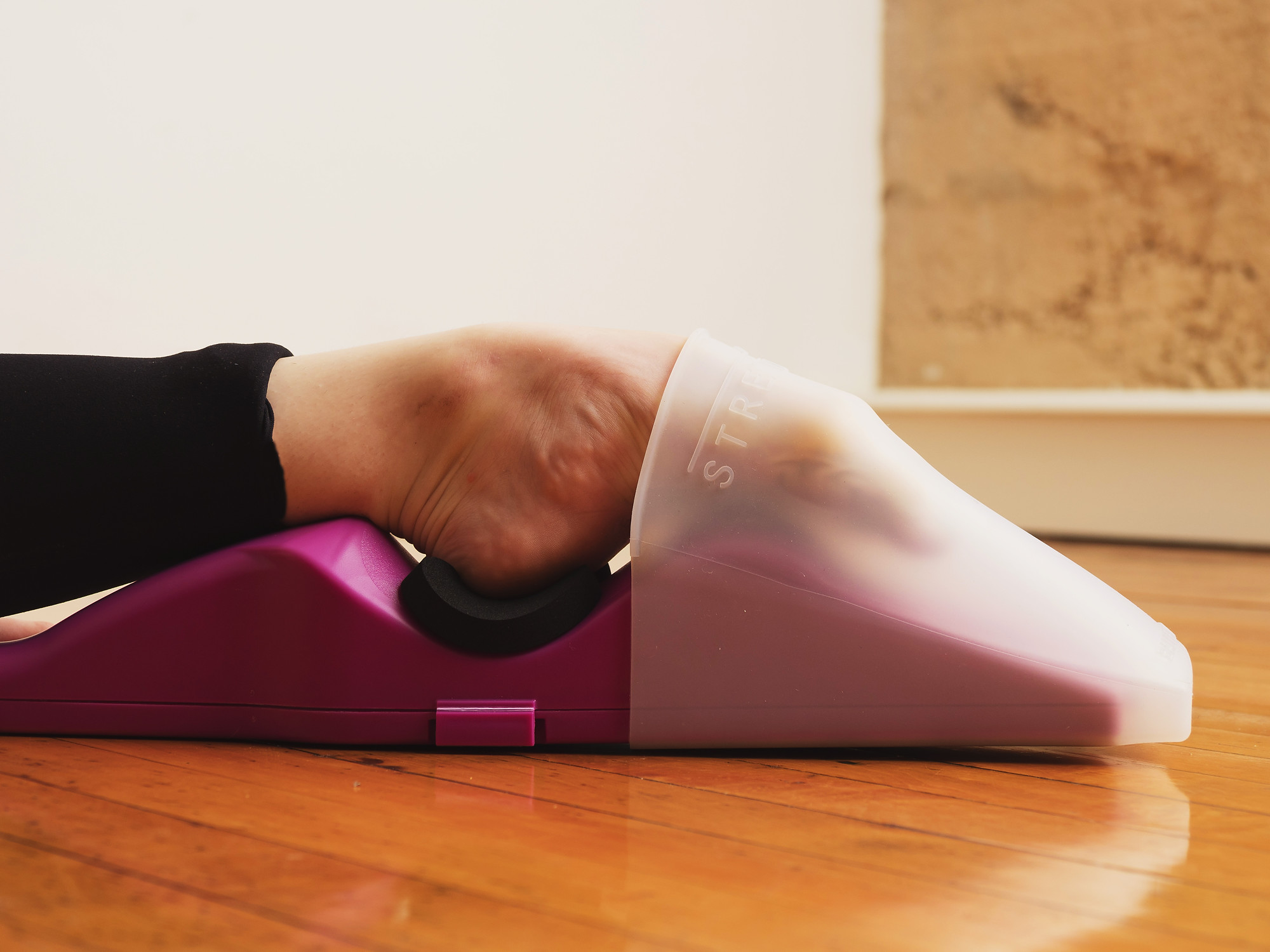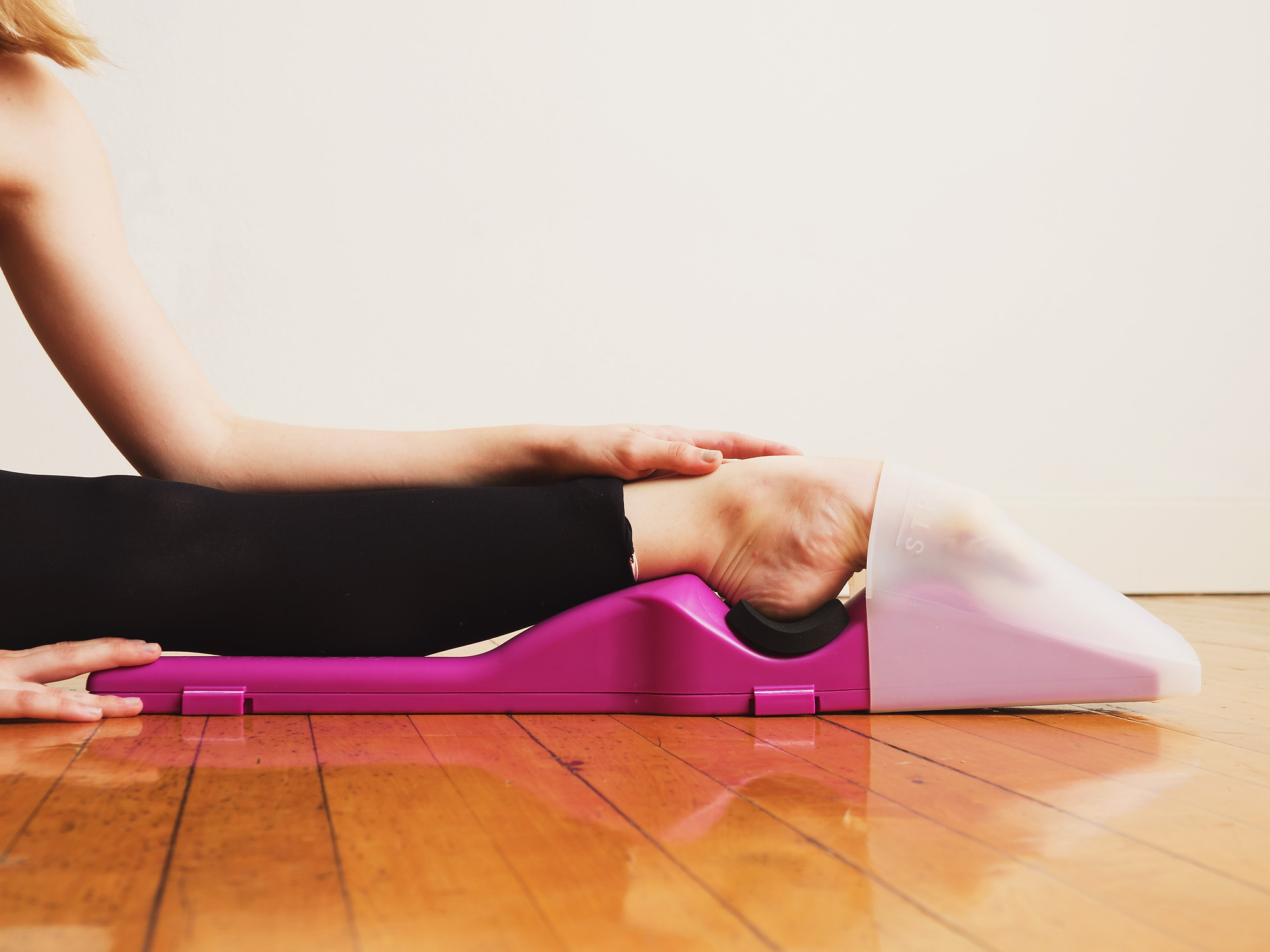 THE STRETCHPRO BY BALLET IS FUN
The cost-effective foot stretcher designed by the same team who created the Official TurnBoard.
The StretchPRO was developed to assist dancers with their ongoing stretching and strengthening exercises. The StretchPRO helps increase the height and shape of your arch, allowing dancers to consistently achieve proper foot positioning and technique.
The StretchPRO was designed with a unique hinge, allowing it to open up a full 180 degrees to store other small dance items (Yes, even your Official TurnBoard snaps into place!). Plus, we manufactured this lightweight stretcher with cost in mind. With similar foot stretchers on the market for $50-$150, we decided to finally offer a low-price stretcher for those who appreciate value.
Simply lay the StretchPRO on the ground, then with your leg straightened out, slide your foot into the foot sleeve. This offers a safe and comfortable way to increase the shape and height of your arches while improving your foot strength. As the dancer becomes comfortable stretching over time, they can move their foot deeper down into the foot sleeve to increase the resistance and flex of the foot and arch. The foot sleeve can be adjusted for comfort. Insert your foot deeper in the sleeve for a snug fit that meets your foot size and shape. The heel comfort cushions can be used independently or together to ease any pressure points along the ankle.

As with any stretching exercise, care should be used to follow proper stretching technique, and never stretch to the point of pain
StretchPRO Base Unit with built-in storage capacity (Product Dimensions 25" x 4")
100% Silicon Foot Sleeve

Heel Comfort Cushions (2 different sized included)
TOP 5 REASONS TO BUY THE STRETCHPRO
The StretchPRO has a unique design that doubles as a carrying case for your other dance favorites. The case opens up to hold your TurnBoard or TigerBand or any other small items you don't want to lose.

The StretchPRO includes two adjustable foam cushions for heel comfort and a 100% silicon boot which prevents latex or rubber allergies.

The StretchPRO is lightweight and made from high quality engineered material that won't crack or break. Weighing less than one pound makes it very easy to maneuver and use.

The StretchPRO has great value for a very low cost. Never spend over $50+ on a foot stretcher again!

The StretchPRO was designed by the makers of the Official TurnBoard and TurnBoard PRO, which means it's a quality product you can trust!